|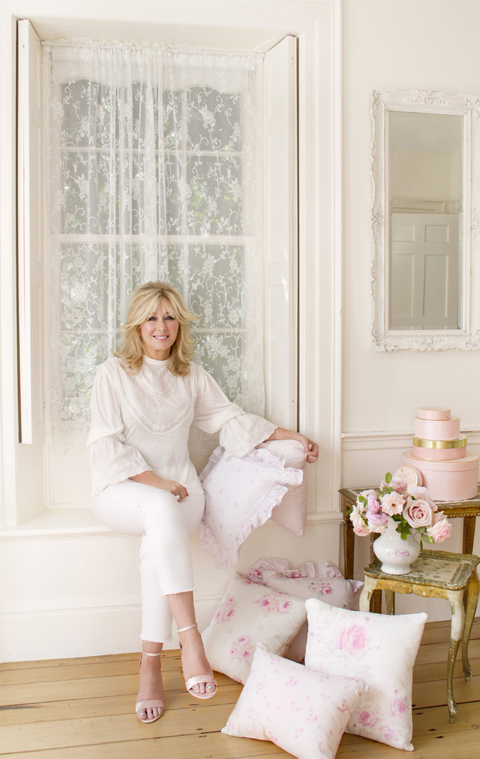 Artist, Writer, and Photographer, Jo-Anne Coletti from Massachusetts, specializes in everything roses and has a special fondness for beautiful things that are faded, worn, and well-loved. Jo-Anne has over 25 years of experience in art, photography, and design and recently in publishing.
Renowned for her rose paintings and photography, Jo-Anne is also the author of several books, The Feminine Home, The Quiet Hour, and a how-to book, Painting Roses. Jo-Anne has a successful career as a stylist for home decor magazines. Her designs and photography have been featured numerous times in such publications as Romantic Country, Romantic Homes, Daphne's Diary, Flea Market Decor, Cottage Gardener, Cottage Country, Italian magazine Casa Romantica, Shabby Style, Swedish magazine Jeanne d'Arc Living, and Dovetales Antiques & Home, along with several regional periodicals.
Jo-Anne's art pieces were featured on the popular TV show, Extreme Makeover: Home Edition (Thanksgiving episode, 2011). See screenshots of the show-(https://vintagerosecollection.com/pages/ExtremeMakeover.htm).
Jo-Anne's home, photography, design tips, and articles are also featured in the book Hot Cottage Collectibles for Vintage Style Homes by C. Dianne Zweig (available through amazon.com).
Currently, Jo-Anne is a contributing photographer/stylist and writer for Cottages & Bungalows and American Farmhouse Style magazines.